Birthday Party Paella Catering
We use fresh local ingredients and authentic Spanish paella rice, to
bring a taste of Spain to your birthday paella catering party.
From tasty tapas to glorious grazing tables, authentic paellas and decadent dessert buffets, we can cater for your paella party from beginning to end. We bring everything with us and clean up afterwards.
Paella catering is a fun and affordable catering service, making a memorable event for your birthday party.
Our paellas are gluten-free and dairy-free, for hassle-free birthday party catering.
Contact us to discuss your birthday party paella catering requirements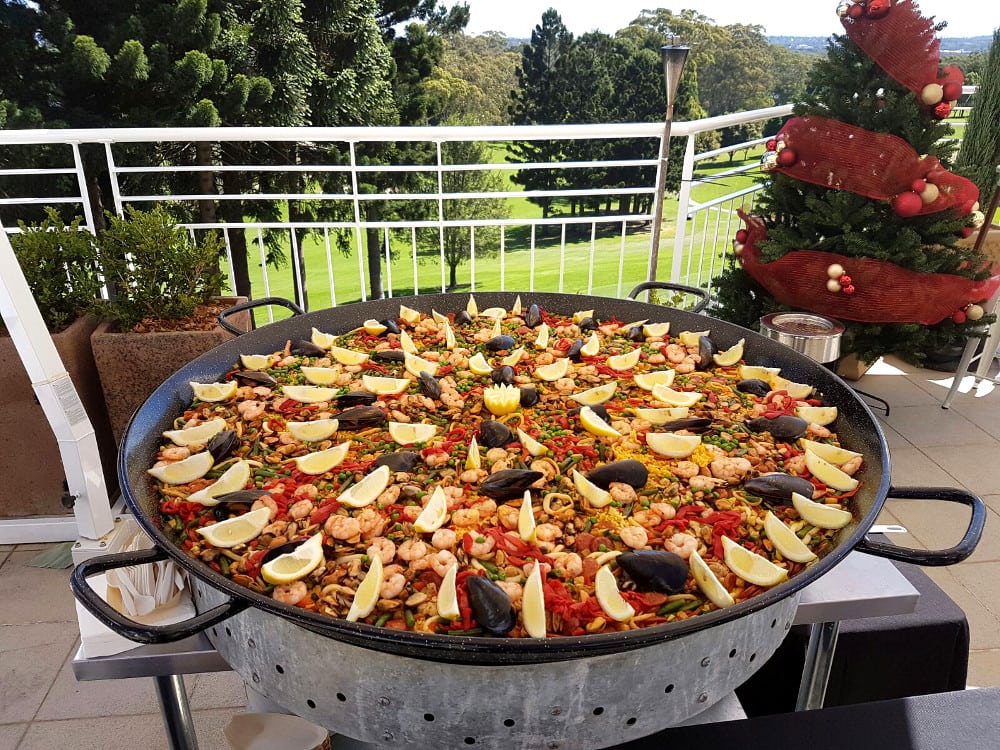 We use the freshest ingredients to create a fun and affordable corporate Christmas party.
We love to celebrate and bring something different to your office than the usual Christmas party catering.
Our paellas are well presented and tasty with generous portions to satisfy your colleagues and clients.
All our paellas are dairy free and gluten free.
Contact us to discuss your Christmas catering requirements