When choosing a paella caterer, it's important to know some basics about the ingredients being used. Cheaper ingredients and catering short-cuts definitely help to cut down on cost, but they also significantly compromise the flavour of the final product. Don't be afraid to ask your prospective caterer a number of questions about their products and practices before booking with them because you ultimately want to ensure you're serving your guests a high quality meal they will enjoy. Here are a few questions to get you started…
Which rice do you use in your paella?
Many paella caterers use a risotto type rice (short-to-medium grain) such as Arborio or Carnaroli in favour of the Spanish paella rice because it is much cheaper.
This will reduce the quality of the final product as the traditional Spanish rice is a short grain variety specifically
grown to be low in starch and high in absorption properties making it perfect for paella.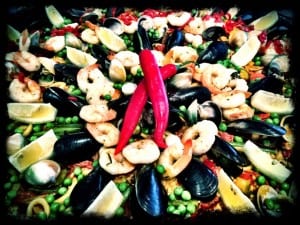 Do you make your own stock for the paella?
There are a lot of paella caterers out there who opt for using booster stocks, which are concentrated powders they reconstitute in water that often contain ingredients such as gluten and/or MSG. The MSG intensifies the flavour however it's bad for your health. Every single paella should have its own stock made from chicken bones, fish bones or vegetables to ensure it is free from all irritants and is a wholesome, healthy meal for you and your guests.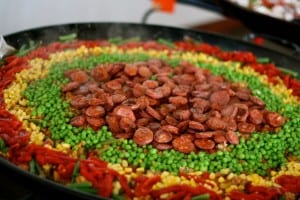 What brand of chorizo do you use in your paella?
In Sydney Australia, we only recommend two brands: La Boqueria Chorizo or Rodriguez Chorizo. That's it!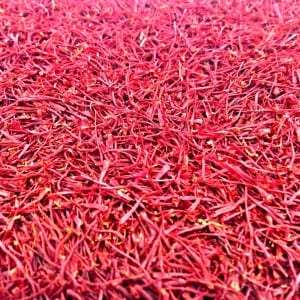 Do you use saffron or turmeric powder in your paella?
It's a little tricky to see the difference between saffron and turmeric as visually, the result is the same however, you will definitely taste the difference. Be sure to confirm your caterer uses saffron and also ask if they add it straight into the paella when they cook it – that is guaranteed to give you the best full-flavoured results.
And remember…. if it's cheap it's cheap for a reason!!
At Food Adventura we use, Spanish Cebolla Rice, we make our own stock from scratch, we use free-range chicken, La Boqueria Chorizo and all our seafood are sourced locally. We even make our own sofrito (tomato sauce base) and if you received our newsletter this month you will have our recipe!
If you would like some more information on paella catering or have any questions please give us a call anytime, or if you'd prefer, send us an email at [email protected] As always, we look forward to hearing from you!
Food Adventure are the best rated paella catering sydney providers. Please see our home page for more information.