Our grazing table menus incorporate all the flavours of the Mediterranean, which is guaranteed to leave a lasting impression on your guests. Our grazing tables are an ideal way to welcome your guests and start a great event.
We will work with you to fully customise a menu that is meticulously coordinated, beautifully presented and perfectly matched to your venue, budget and dietary requirements.
Please contact us today to discuss your event.
Jamon Serrano, Chorizo de Pamplona, pork rillette, cornichons, Manchego cheese, Cabra cheese in paprika (semi-cured goats milk), jam, fruit, organic butter and a selection of bread and crackers (gf)
Homemade beetroot dip, hummus, green tahini, vegetable sticks, spicy Moroccan olives, homemade falafel, fresh tomatoes and herbs salsa with warm flatbread (vegan)
Bucket of king prawns with homemade aioli, smoked salmon and guacamole dip, ocean trout rillette, pickles, organic butter & French baguette.
Six-month-old Manchego (sheep), Cabra in paprika (goat), triple cream brie, Spanish blue cheese, jam, honeycomb, nuts, dried figs and dates, fresh fruit and crackers (gf)
Smoked ham, Spanish ham, pickles, triple cream brie, hummus with veggies sticks, jam, nuts, fresh fruit, selection of bread and crackers (gluten-free available)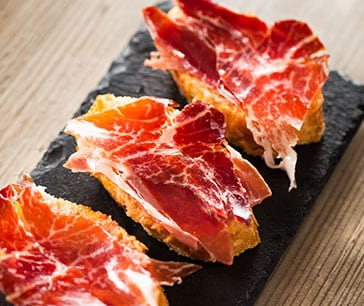 "Savoring Tradition: The Enchanting Tale of Spanish Tapas" Introduction: In the heart...