Known as the Spanish doughnut, our churros are omemade and fried on site for an irresistible hot, crispy dessert dipped in homemade chocolate sauce.
Ideal for buffets, events or served by wait staff.
Dairy free options are available, please contact us to discuss your requirements.
Crispy Spanish doughnuts with chocolate sauce
Churros Con Chocolate Gelato
Crispy Spanish doughnuts with homemade chocolate gelato
Spanish custard | cinnamon | Maria's biscuit
Orange & Almond Cake (Gf)
Chocolate | vanilla | salted caramel | apple & almond crumble | pistachio | hazelnut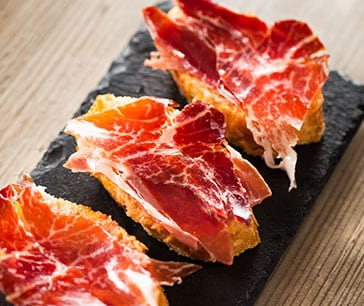 "Savoring Tradition: The Enchanting Tale of Spanish Tapas" Introduction: In the heart...